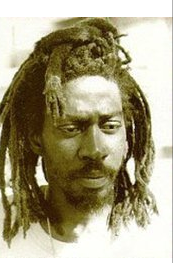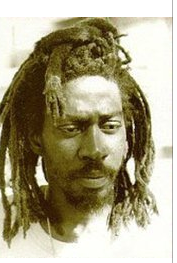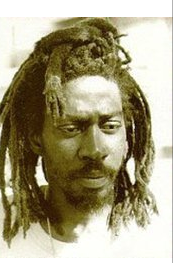 Reggae legend Bunny Wailer is planning an ambitious world tour scheduled to start in August. In a recent interview, the 64 year-old singer said the
three-year jaunt is being coordinated with the William Morris Agency.  It will be Wailer's first world tour, and is expected to end in 2014 with
his debut appearances in Africa. The tour is tentatively expected to start in Jamaica, followed by dates in the United States, Latin America, Europe
and Asia.  Wailer, whose real name is Neville Livingston, said he will be doing more than singing and dancing on the tour.  "There's so much that has been said about The Wailers that's not true,
and that needs to be clarified because the people have been misled too long," he explained.
Wailer, Bob Marley and Peter Tosh are the most famous members of the
Wailers which started as a harmony group during the ska craze of the early
1960s. Marley died from cancer in May, 1981 at age 36 while Tosh was only
42 when gunmen murdered him at his Kingston home six years later.
But while his colleagues were known for relentless touring during the
1970s, Wailer stayed put in Jamaica and recorded seminal albums like
"Blackheart Man" and "Struggle". He has performed sporadically in recent
years but has never been on the road for extended periods.
He believes the time is right to change that.  "I woulda like break new ground, a lotta people hear about Bunny Wailer but have never had the privilege of seeing me," he said. "This time, we want to cover as much territory as possible."
The Bunny Wailer world tour will culminate with some key events, including
Jamaica's 50th anniversary of independence and the London Olympics in
2012, as well as the World Cup soccer tournament in Brazil in 2014.
At the request of the William Morris Agency, Wailer has also recorded
"Bunny Wailer Sings The Wailers", a 50-track album of Wailers songs from
the group's years with producers Clement Dodd, Lee "Scratch" Perry, Danny
Sims, Chris Blackwell and their Wail 'N' Soul label.
The Wailers signed with Island Records while they were in England in 1972,
and released two outstanding albums — "Catch A Fire" and "Burning" —
within months of each other in 1973.  Wailer and Tosh left the group in 1974 after a fall-out with Blackwell.  Marley became the focus of the group and within three years was a superstar.