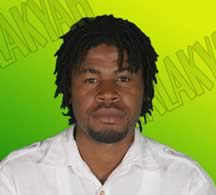 My name is Garfield Blake, Born in a little district called enfield in St. Mary, Jamaic, The 10th of 12 children from Dorothy and Malachi Blake.
I was born in the month of October, I am 32 years old, My current occupation is a Tiler, I am a honest person, committed and dependable. I am also a lover of music, A song writer and also a singer.
I Love to be the best at what I do, My dream is to give what i can give in this life, to others through my music.
I love righteousness and i always put Yahweh first in everything i do, my dream is to travel across the world, and to give that love i have inside from Yahweh to all my Israelite brothers and sisters, in everyway which is right.
My stage name is Malakyah, and i am a lover of people, one love to you all, may Yahweh bless you and keep you and strengthen you all.
From Malakyah
Peace.