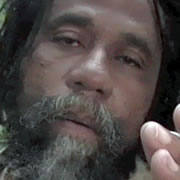 Growing up in the Greenwich Town community during the 70′s when there was an abundance of young musical talent made it easy for the then young Peter Rankin to be involved in music. Hanging ouo at the corner store, like many of the other musically inspired youth such as; Earl Zero, Don Mais, Prince Allah, Sylvan White, Sammy Dread, Michael Prophet, Phillip Frazer, Rod Taylor and general Lucky became a musical learning experience that layed the foundation for his illustrious career.
Teaming up with D.J. General Lucky in the early 70′s they were to become an important element in the structuring of the Dance Hall explosion. They, a long with Sugar Minott, Barington Levy, Sammy Dread, Phillip Frazerr, Rankin Toyom, General Echo and Rod Taylor were what dance hall entertainment was in the early 70′s and they became a permanent fixture at every dance in the corporate area. They recorded with the Echo Vibration Sound System as well as, some tracks with Freedom sounds during the 70′s and 80′s.
Peter Rankin migrated to Canada in 1984 where he has made a name for himself as a solo artist recording many memorable songs during the 90′s and up until the year 2000. performing all major shows in Canada.
2010 finds this gifted and enduring artist working with childhood friend Alphanso HencleWood (King Shark) for release this summer.