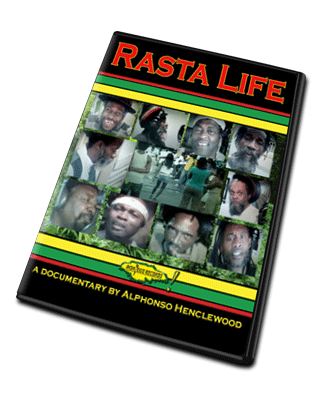 Rasta Life movie - Pay Per View instant streaming
Watch this movie online now with instant video streaming. You will have a 48 hour license to view this movie. You will receive the viewing URL by email immediately after purchase. Running time 56 minutes.

Rasta Life DVD
Rasta Life is a documentary by Alphanso Henclewood, aka King Shark, about his cronies, fellow Reggae musicians and Rastafarians, filmed on location in Kingston Jamaica. Released in 2011. Running time 56 minutes. MP4 streaming also available.