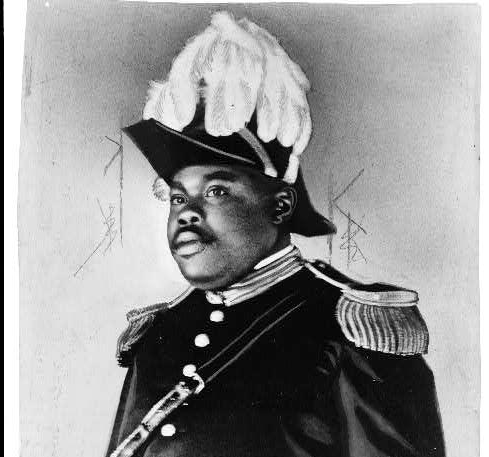 For many years, critics in Jamaica have questioned Marcus Mosiah Garvey's status as one of Jamaica's National Heroes. They argue that because he spent much of his time abroad, his contribution to the land of his birth pales in comparison to "homegrown" heroes like Norman Washington Manley and Alexander Bustamante.
Unlike Manley and Bustamante, who were at the forefront of Jamaica's fight for independence from Britain, Garvey's message is a universal one that appeals to Pan Africanists and scholars.
Most importantly, his teachings cut across religious bias.  This year marks the 71st anniversary of the Pan African leader's death.  Garvey died from a stroke in London in June, 1940 at age 53.  His message is preserved through the worldwide branches of the Universal Negro Improvement Association (UNIA) he founded in 1914, university forums and, of course, reggae music.
Garvey was the inspiration behind "Marcus Garvey", the 1975 album by a
rising roots-reggae singer named Winston Rodney who went by the moniker
Burning Spear. In a 2003 interview with the Jamaica Observer, trumpeter
Bobby Ellis said Spear dedicated the album to Garvey because he was a
forgotten man.
"There was nobody talking about Garvey at the time even though everybody
was into black consciousness," Ellis recalled. "Spear felt Garvey was the
right man for the times because that's what he stood for, black consciousness."
Marcus Garvey was born in St. Ann's Bay, a coastal town in St. Ann, a
rural parish that also produced Spear and Bob Marley. After working as a
printer and publishing a short-lived newspaper named The Watchman, Garvey
left Jamaica in the early 1900s for Central America, then Britain.  In 1916, he ended up in Harlem, New York which had become a mecca for black thinkers like writers Langston Hughes and Zora Neale Hurston. Garvey became a leader of the Harlem Renaissance but, hounded by United States law enforcement, he was imprisoned on dubious fraud charges then deported to Jamaica in 1927.  He left Jamaica a second and final time in 1935 and settled in England where he lived there until his death five years later.
Garvey's body was exhumed and shipped to Jamaica in November, 1964. He was
officially recognised by Jamaica's government as the country's first
National Hero and interred at the country's National Heroes Park.