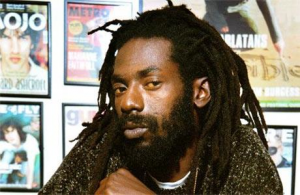 The guilty verdict against reggae star Buju Banton in a Tampa, Florida Federal court on February 22 has had a profound impact on the artiste's colleagues and fans, some of whom believe it will have a negative effect on Jamaican music.  Buju, 37, will be sentenced on June 23.  He faces a lengthy prison term after a 12-member jury found him guilty on three of four charges. Legal experts say he can be handed a minimum 15-year sentence or serve as many as 40 years behind bars.
The news broke in Jamaica as soon as the verdict was returned early afternoon. For a group of musicians at the Mixing Lab studio in Kingston, the outcome was devastating.
"It's a sad moment, it's obvious the prosecutor wanted to get him based on the new charges," said deejay Tony Rebel. "But it's a sad day for Rasta and the youths who look up to Buju."
Singer Junior Reid had scathing words for the US legal system.
"It's a conspiracy to get out reggae music. With Buju gone, a big part of reggae music chop off," he said.
Deejay Chad "Mr. G" Simpson believes reggae artistes out of Jamaica will have it tougher when they are traveling.
"There will be a lot more scrutiny. I see a lot of problems for the business," Mr. G said.
Buju and two other men were arrested by Federal agents in south Florida in
December, 2009. They were subsequently charged with conspiracy to possess
with intent distribute cocaine.
Mack and Thomas pleaded guilty to the charges and face life imprisonment.
Buju pleaded not guilty to the charges, but was slapped with additional
firearms charges in January.
His initial trial ended with a hung jury last September. He was given bail
in November and had been under house arrest at his Tamarac home.
Arguably the most popular of reggae's new wave of roots artistes, Buju
Banton broke through in the early 1990s with the song "Browning". Numerous
dancehall hits followed, but he is best known for the epic 1995 album,
"Til Shiloh" which contained songs like "Untold Stories", "Not An Easy
Road" and "Murderer".
One week before he was found guilty, Banton's "Before The Dawn" won the
Grammy Award for Best Reggae Album.