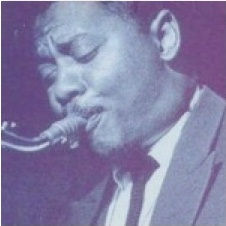 The music of a Jamaican jazz hero returned to the local stage on March 13 with the Tribute to Wilton Gaynair concert at the Institute of Jamaica's Lecture Hall in downtown Kingston.  The Tony Greene Quartet paid homage to him with a five-song set that included four Gaynair originals: Kingston Bypass, Wilton's Mood, Deborah and Rianyag. They completed the set with Joy Spring, originally done by the American trumpeter Clifford Brown.  Gaynair, a saxophonist and graduate of the Alpha Boys School, died in Germany in 1995 at age 67.  Herbie Miller is curator/director at the Jamaica Music Museum, a department of the Institute of Jamaica. He said he hopes to present a monthly series dedicated to Jamaican jazz greats, some of whom left Jamaica for North America and Europe in the 1950s and 1960s.
"This is the first step to revive the music of these masters whose
contributions have been overlooked," Miller said.
Prior to the live segment, Miller presented an audio-visual reflection on
Gaynair's life and work.
Greene, who is also an Alpha graduate, was accompanied by Sherwayne
Thompson on bass, Ozou'ne on piano and drummer Obed Davis. Several of
Gaynair's friends from the Rockfort area of Kingston attended the event.
It was the second Gaynair tribute in recent months featuring the Greene
Quartet. The first took place at the Miami Jazz Film Festival last
October.
Gaynair was born in 1927 and entered Alpha in 1940, staying there for four
years. During the 1940s, he was a member of the All Stars Band that also
included Tommy McCook, his younger brother Bobby who was also a
saxophonist and trumpeter Sonny Bradshaw.
Gaynair moved to Germany in 1955. There, he recorded the albums Blue Bogey
and Africa Calling in 1959 and 1960, respectively. A third album,
Alpharian, was released in 1982.
While in Germany, Gaynair played in a number of jazz bands and worked with
greats like bandleader Gil Evans, singer Shirley Bassey and new wave swing
bands like the Manhattan Transfer.
He was also part of the band that performed at the opening ceremony of the
1972 Munich Olympics.
After suffering a stroke in 1983, Gaynair was unable to play music again
and died 12 years later. Bobby Gaynair, the only surviving member of the
All Stars Band, lives in Nova Scotia, Canada.